Elder Damon D. Robinson
2006 - Present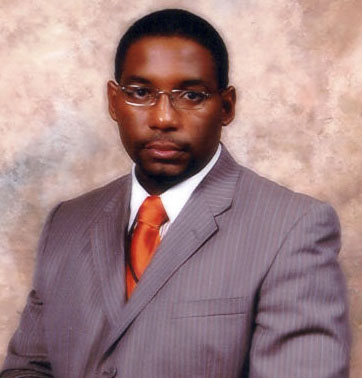 ---
The Elder Damon D. Robinson is a native Houstonian. He was born to the late Elder William L. Robinson and Bobbie Robinson in May of year 1978.
He attended school in the Houston Independent School District and was a 1996 graduate of E. L. Furr Senior High School. He went on to receive a Bachelor of Science in Computer Science with a minor in Business Administration from Sam Houston State University in Huntsville, Texas in 2001
He has been employed with Paychex, Inc. for the past four years and is currently still employed as Lead Technical Support Specialist
Elder D. Robinson was raised at Greater Parkhill Church Of God In Christ under the leadership of Dr. C. L. Robinson. In 1988, the later Elder W. L. Robinson was called to Pastor the Love Fellowship Church of God In Church after the death of the late Superintendent Jimmy Butler, Sr.
Elder D. Robinson was a member of the choir for many years and later become the church President of the Young People Willing Workers (Y.P.W.W.), Sunday school teacher, and administrator. Under his pastor's leadership, the Lord saved and filled him with the baptism of the Holy Ghost.
Elder D. Robinson accepted his call to preach the gospel in 2000. He received his minister's license in 2002, and was ordained as an Elder in 2003, under the leadership of Bishop N. H. Henderson, presiding bishop of Texas South Central (T.S.C.) Jurisdiction.
Elder D. Robinson
was joined together in holy matrimony to his beautiful wife LaKenya Colter Robinson in 2002.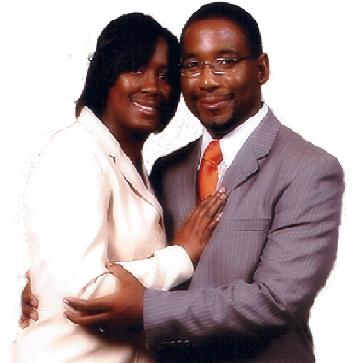 Elder D. Robinson
is a wonderful man of God who enjoys giving love to everyone, leading a steady prayer life, indicating great faith as well as courage, and looking to God for a vision. These characteristics, the anointing of God upon his life; his willingness to follow God's perfect will has assembled a wonderful leader.